About MEDI+SIGN
MEDI+SIGN is dedicated to the automation of patient communication at the bedside and reshaping patient safety and coordination of care.
The MEDI+SIGN solution is a Patent-Pending connected health platform that includes fully-automated patient communication and digital whiteboard display solutions that improve patient safety, communication and care coordination between patients, family members and staff.
Noventri the parent company of MEDI+SIGN, has been in business since 1978, and has served a wide range of clients, including AstraZeneca, Bristol-Myers Squibb, Proctor & Gamble and Lockheed Martin. MEDI+SIGN leverages a unique, Patent-Pending version of renowned Noventri technology that is enhanced specifically for hospitals and healthcare organizations. The hardware and software, which has been developed over the last 15 years, is certified and field-deployed on Department of Defense (DoD) and Protected Health Information (PHI) networks.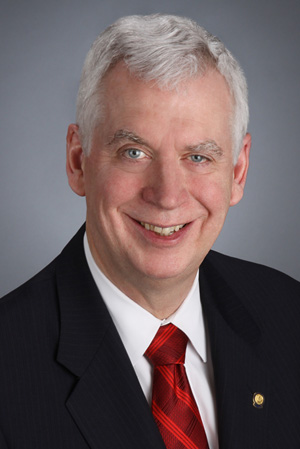 Thomas C. Dolan, Ph.D.
FACHE, FASAE
Dr. Thomas C. Dolan, Ph.D., FACHE, FASAE, is president emeritus of the American College of Healthcare Executives, an international professional society of more than 40,000 healthcare executives who lead hospitals, healthcare systems and other healthcare organizations. With comprehensive programs in credentialing, education, career counseling, publications and research, ACHE works toward its goal of being the premier professional society for healthcare executives dedicated to improving healthcare delivery.

Dr. Dolan served as president and chief executive officer from 1991 to 2013.  Before his appointment as president and CEO, he served as ACHE's executive vice president.  Prior to joining ACHE, he held a variety of teaching, research, and administrative positions at St. Louis University, the University of Missouri-Columbia, the University of Washington and the University of Iowa.

He has served as chair of the American Society of Association Executives, Association of University Programs in Health Administration, the Association Forum of Chicagoland, the Board of Overseers of the Malcolm Baldrige National Quality Award and the Institute for Diversity in Health Management. He has also served as president of the International Hospital Federation and the Mental Health Association in Missouri and as a member of the board of trustees of Alexian Brothers Hospital in St. Louis. Dr. Dolan is a board member of Volunteers of America.

He is board certified in healthcare management and a Fellow of both the American College of Healthcare Executives and the American Society of Association Executives. Dr. Dolan is also a Certified Association Executive. He received his doctorate in hospital and health administration from the University of Iowa and his bachelor's degree from Loyola University Chicago.

"I am delighted to join the MEDI+SIGN Advisory Board," said Dr. Dolan. "Its bedside communication system improves quality and increases patient satisfaction. It is a real asset for both patients and staff."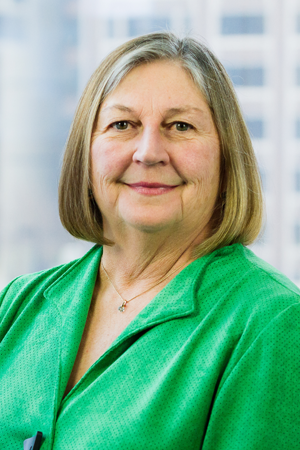 Pamela Austin Thompson
MS, RN, CENP, FAAN
Pam Thompson, MS, RN, CENP, FAAN, is chief executive officer emeritus of the American Organization of Nurse Executives (AONE). Prior to her appointment, she served 16 years as AONE CEO and senior vice president nursing/chief nursing officer of the American Hospital Association. She was responsible for the management and administrative leadership of AONE, as well as the AHA Workforce Center and addressing issues specific to strengthening the health care workforce and the redesign of patient care delivery.

Before joining AONE, Thompson was vice president of the Children's Hospital, Obstetrics, Psychiatric Services, and Strategic Planning at Dartmouth-Hitchcock Medical Center in Lebanon, New Hampshire.

Thompson served as the chair of the National Patient Safety Foundation (NPSF) Board of Directors, was a member of the Lucien Leape Institute of NPSF and the NPSF Board of Advisors. Thompson was also chair of the New Hampshire Hospital Association board of trustees and the New Hampshire Foundation for Health Communities, as well as past president of the New Hampshire Organization of Nurse Executives. Thompson was a founding member of the Behavioral Health Network in New Hampshire and served as chairman of the board.

Pam's passion is her international work. She has developed and taught in numerous leadership programs in Croatia, Central and Eastern Europe, the former Soviet Union Republics, Tanzania, and Mozambique.

Thompson is the recipient of numerous awards including the American College of Healthcare Executives 2009 Edgar C. Hayhow Award for an article she co-wrote about the results of a national survey on chief nursing officer retention and turnover. She also received the California Association of Nurse Leaders Lifetime Achievement Award, the National League for Nursing's President's Award, the AONE Lifetime Achievement Award, the American Association of Critical Care Nurses' Distinguished Career Award, and the Executive Fellows in Innovation in Healthcare Leadership inaugural Kathy Malloch Innovation in Education award.

She earned her Master of Science degree from the University of Rochester, New York and her Bachelor of Science degree from the University of Connecticut. Thompson is a fellow of the American Academy of Nursing.

She resides in Manassas, Virginia with her husband, Bob. She is a beekeeper and enjoys travel and cooking.

"I am excited to be working with MEDI+SIGN. Their whiteboard is a foundation to creating a partnership between the care providers on a unit and the patient and family. Their solution facilitates this without adding workload-burden to the providers. Patients and families find that it's easy to understand and helps them participate in their care."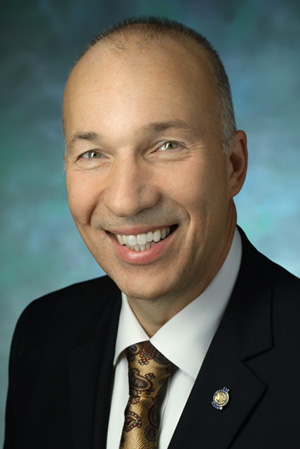 Anthony C. Stanowski
DHA, FACHE, CAHME President & CEO
Dr. Anthony Stanowski is the President and CEO for the Commission on Accreditation of Healthcare Management Education, known as CAHME.  CAHME serves the public interest by advancing the quality of graduate healthcare management education through accreditation.  Nearly 100 programs at universities in North America are CAHME-accredited.

During his career, Anthony held executive/management roles at Fortune 200 companies (Aramark, Thomson Reuters Healthcare Division now DBA as IBM Watson Healthcare), small innovative entrepreneurial organizations (Applied Medical Software), and Philadelphia area providers Jefferson Health System, Main Line Health, and Graduate Health.

Anthony is a frequent conference presenter and author. In 2015, Anthony co-authored the book, We Have A Match: My Journey through America's Transplant System, which details the challenges of providing a positive patient experience in the transplant system.

He served on several boards.  He is the chair of the board Quality Committee at Bon Secours Baltimore Health System.  He served on the American Hospital's Association Committee on Governance, as a President of the Healthcare Planning and Marketing Society of New Jersey, and was the inaugural president of the Widener University Healthcare Management Alumni Association.

Anthony received his doctorate degree from the Medical University of South Carolina, where his doctoral thesis focused on the relationship between patient experience and costs. He holds graduate degrees from Drexel (Marketing) and Widener (Health Care Administration) Universities, and a bachelor's from the University of Pennsylvania (Communications and Psychology). He is Board Certified in healthcare management as a Fellow in the American College of Healthcare Executives.

On being named to the MEDI+SIGN advisory board, Anthony, a passionate champion of quality improvement and the patient experience, stated: "MEDI+SIGN's technology is a gateway to improving quality care by providing patients access to information on their caregivers and their treatment plans. Expanding patient access to this technology can accelerate coordination of care and enhancing the patient experience."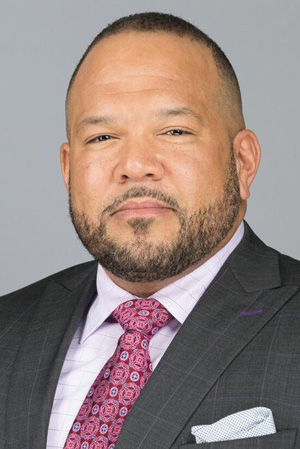 Harley Flack
CEO, Director, Partner, Executive Leader
Harley Flack, founder of FlackAttack Ventures Incorporated (FAV), is a dynamic and mindful thought leader and operator. Harley has been deemed an innovator in strategy, process improvement, acquisitions, ethics, networking, financing and capital strategies. As a founding partner of an active Private Equity Investor with assets in multiple vertical segments around the country and total net revenues of more than two hundred fifty million dollars raising more than four hundred million dollars for both operations and mergers and acquisitions. Harley works as the Executive Operating partner for the investment portfolio.

Harley is a subject matter expert in organizational development, government strategies, procurement
strategies, sourcing, change methodologies, green business solutions, strategic planning and business
tactical initiatives. "The most important aspect of business is understanding the client," says Flack. By
evaluating Key Performance Indicators (KPIs) for tracking, accountability, and sustainability, Harley
develops custom balanced score cards to provide transparency and tracking that strengthen the linkages
between government and the private sector.

As CEO, founder of FlackAttack Ventures, Harley Flack studied measures, metrics and overall
performance indicators of government and private companies to lead and manage successful growth for
over 25 years. Harley has worked with senior leadership of more than 200 Fortune 500 companies to
create measureable results in diverse areas over the last twenty five years. He increased the overall
revenue of a New York consulting technology firm by six times over a four year period navigating a
successful exit with D&B. His support of the spending initiatives for a well-known national senior living
organization resulted in saving seven times on a corporate wide technology acquisition for over thirty
facilities by developing methods for bundled acquisition of hardware and software along with
competitively priced service contracts. This resulted in saving the company over one million dollars to
the bottom line.

Harley is an Emeritus member of the Annapolis Symphony Board, serving formerly as the Chairman. He
has served on the Executive Board of Directors for the Community Foundation of Anne Arundel County.
He is on the Board for CFG bank. Harley attended the University of New England, Howard University
and the University of Maryland for Graduate Studies.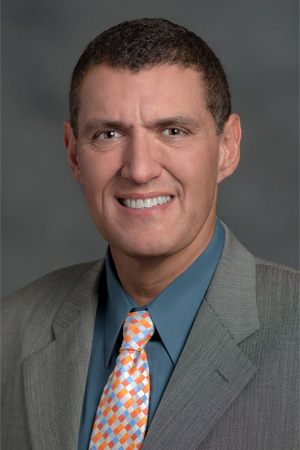 David Linetsky
Founder, Chairman/CEO
David's interest in technology and electronics started at the age of five, when his father, an engineer himself in the former Soviet Union, handed David a soldering iron and a bunch of relays. After moving to the United States from Ukraine at the age of 12, David's entrepreneurial spirit flourished. In the early 1980's, throughout his high school years, David concurrently attended Electronic Technology Institute in Cleveland, OH, and spent his nights overhauling broadcast transmitters, which were the early years of Specialized Communications.

David observed that the need for broadcast video equipment engineering and maintenance was emerging and the Baltimore/Washington area was the ideal place for the company's headquarters. In 1987, two years after a strategic move from Cleveland, OH to Hagerstown, MD, the company was incorporated. David was one of two founding members and took over all business operations in 1987, buying out his partner soon thereafter. David continued his education after moving to Maryland, focusing on physics, mathematics, and business, receiving numerous certifications and awards in the broadcast industry.

Over the following decades, David propelled the small broadcast service company from two men working at a kitchen table, to a 30+ employee, multi-million dollar corporation.

In 1999, David took the company into the digital signage market, founding what became Noventri. David has led the company through innovation, product development and industry insight, to catch the eye of many industries, including healthcare, manufacturing, DoD, hospitality, food service, and many others, as a modern-age solution to the static sign. David's greatest joy was to passionately lead the talented Noventri team to successfully develop and engineer the only USA-manufactured digital signage player and content creation software, specially designed with DoD-level security and reliability.

In 2006, David, leading the Noventri team saw the need to automate the tedious, error-prone processes in hospitals, primarily the hundreds of thousands of patient whiteboards. The seeds of MEDI+SIGN were laid and R&D started, expecting EMRs to become a standard in the near future. Forming a medical division, David led the team through many years of R&D and pilots, filing for a Patent and finally announcing the formation of MEDI+SIGN.

David is an instrument rated pilot and enjoys Olympic weightlifting, cycling and spending time with his family. He lives in Washington County, MD with his wife and two daughters.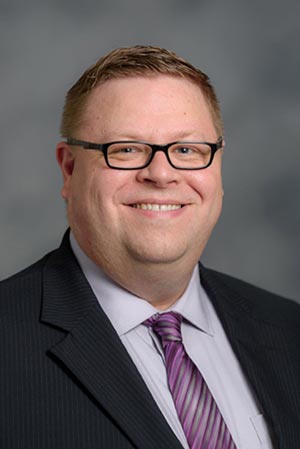 Andrew Hoffman is currently serving as President of MEDI+SIGN and has been responsible for the implementation of new sales systems resulting in improved efficiency and reporting capabilities.

Andrew has been with Noventri since 1996 and began his journey with the company as an electronics technician. Andrew attended HCC where he excelled in mathematics and physics. He has received multiple certifications as an Electronics Technician for Broadcast Video service from Panasonic and JVC including Pro HD Camera Servicing, JVC BR-D40, Panasonic AG-DVX100 and Panasonic AG-HVX200 certifications; receiving extensive training and experience within the field of visual sciences and product engineering.

In 2003, he stepped into management roles with oversight over the service and video sales departments which included management of 15 electronic technicians as well as the e-commerce and direct sales efforts of broadcast video gear including the design-build and installations of TV studios for clients. Andrew's experience with technology along with the sales training from Dale Carnegie Training, Skill-Path as well as one-on-one training with a series of coaches and consultants enabled him to close millions of dollars in technology sales for the company.

In 2008, Andrew transitioned to oversight of all operations and is presently serving in executive, administrative and medical sales capacities within the company and maintains certification for Patient Rights, Confidentiality, and HIPAA for the organization and for health system Business Associate Agreements.

In 2017 Andrew serves on the Commission on Accreditation of Healthcare Management Education (CAHME) Standards Committee and is active in the healthcare industry within the top healthcare leadership groups.

In his spare time, Andrew enjoys playing guitar and is a connoisseur of music. He and his wife are active volunteers in his community.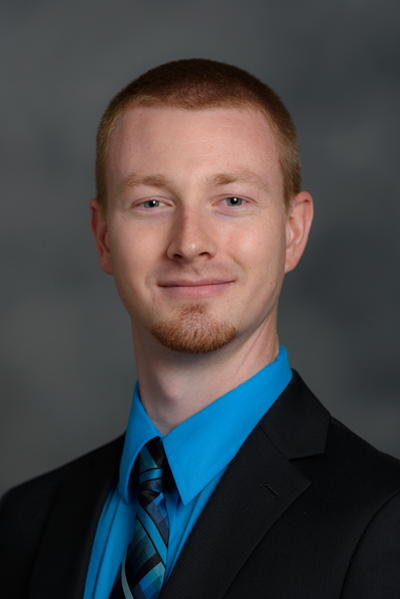 Tim Rollins
Director of Technology
Tim Rollins is an eight year veteran of Noventri, currently serving as the Director of Technology where he oversees product development. With extensive experience in 12 different coding languages, TCP/IP networking, and nearly all standard enterprise database solutions, Tim is also responsible for all web development, database administration, and connectivity at Noventri.

Tim completed the two year program in Graphic Communications at WCTHS with multiple awards as well as high honors, and was quickly recruited by Quad Graphics prior to his graduation. After graduation, Tim immediately accepted the offer, and progressed through multiple positions. Looking to further his career, he secured a position at Noventri as an entry level graphic designer. Quickly climbing through the ranks, Tim moved into the position he currently holds today.

Alongside his career, for seven years Tim also volunteered at the Hancock Rescue Squad consistently receiving awards yearly for top responder, and served as the Vice President in 2009. During this time, Tim played a key role in acquiring grants for new equipment, purchasing a new facility, and remodeling company bi-laws. Throughout his time in EMS, Tim obtained many certifications through the University of MD, MFRI including Maryland Emergency Medical Technician. Devoted to his current career, Tim put aside his volunteer work and focuses solely on advancing Noventri to the next level.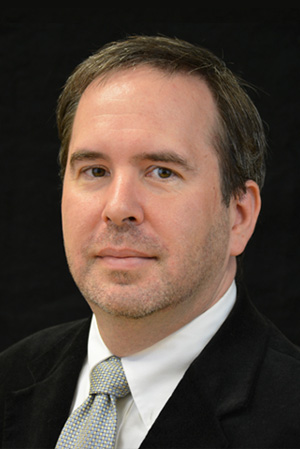 Robert Mullen
Director of Sales
Robert Mullen has been a core team member at the company since 2008 and is involved in all aspects of sales, marketing, strategic planning, account management, contract negotiations, and trade show participation.

His knowledge of computers and networks has proven invaluable in support of his clients. Robb is a graduate of Frostburg State University with a degree in Mass Communications. His previous career experience includes over 5 years in Industrial Engineering, conducting time studies of employees and regression analysis of collected data, for the purpose of improving expectancy in manufacturing and distribution center settings.

Robb also has over 10 years' experience in hotel/restaurant management. Robb lives in Washington County. He enjoys photography, travel, hiking, and learning new languages.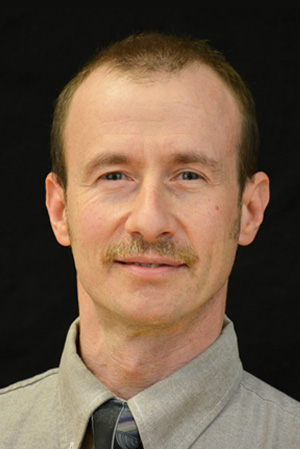 Keith Wagaman
Service Manager
Keith Wagaman joined Specialized Communications right after his service in the United States Air Force in 1992, where he served as an Avionics Engineer at Chanute AFB in Illinois and Travis AFB in California.

Keith is responsible for operations of our entire service center. Keith also aids in the engineering and integration of our digital signage products and leads onsite installations. His knowledge and experience makes him one of the most resourceful individuals we know.
 From the Blog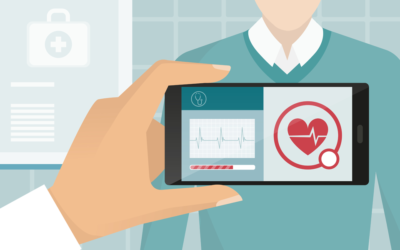 Hospitals are searching for ways to improve staff efficiency and communication. Additionally, hospitals want their patients to be satisfied without sacrificing the quality of care. The answer? Smart Technology within the coordination of care.
read more